Let's erase Child Pain is a long-term awareness campaign. It is an initiative of the Chair of child pain URV - Grünenthal Foundation with the collaboration of the Atresmedia Foundation. This initiative embraces different actions, since the reality that we face also has a special complexity. The initiative has been created to raise awareness, educate and promote research in chronic childhood pain. We want it to also serve to ensure that all children with chronic pain receive the treatment they need
One of the actions of the initiative is the #borremoseldolorinfantil campaign on social networks. This action has a clear focus on awareness and social awareness of chronic childhood pain, a problem that affects 30% of the child and adolescent population and has been a frequently forgotten and undertreated issue. Sports personalities such as Marc Márquez, Sergi Roberto, Joan Capdevila and Llorenç Gómez participated in this campaign; from the world of music such as Marta Sánchez, Sergio Dalma and Conchita; and the world of entertainment such as Anna Simón, El Monaguillo, Julia Otero and Jorge Fernández.

they have already participated...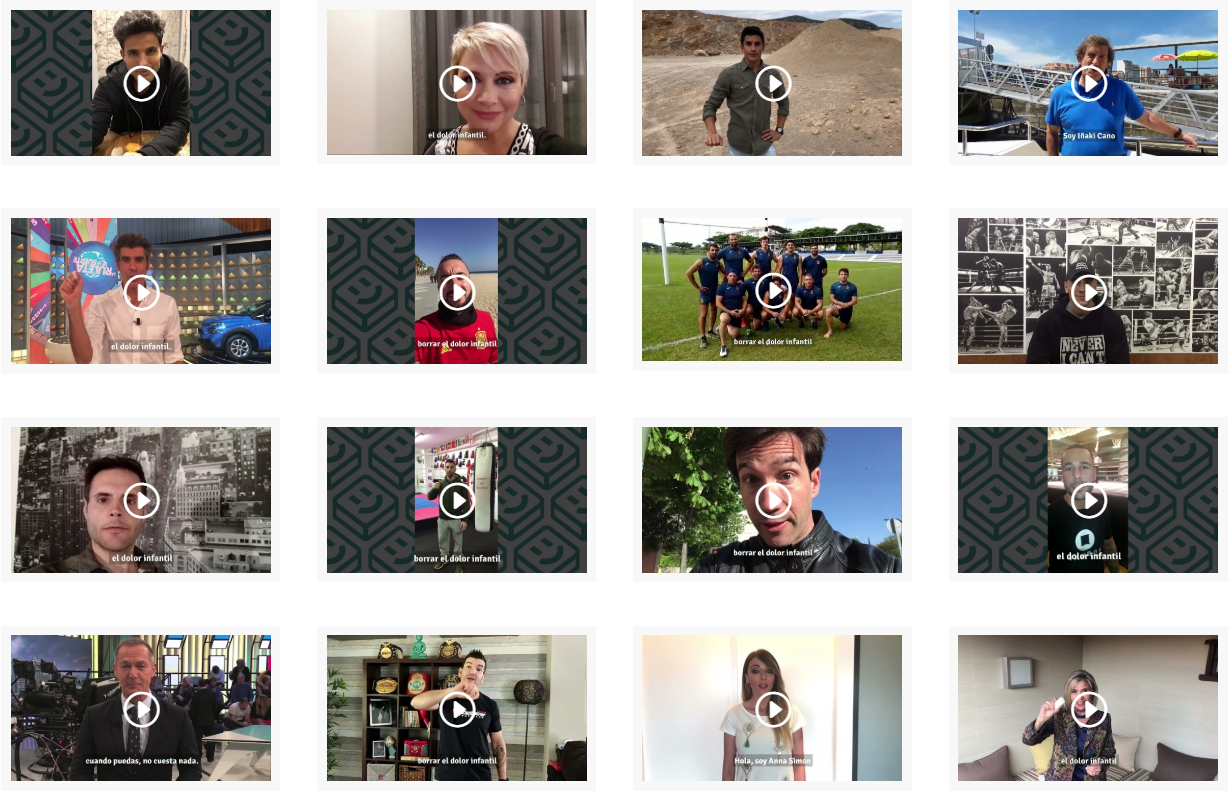 Do you want to participate? These are the steps you must follow!
Upload a video saying "I also want to erase the child's pain" while you make the gesture of erasing as if you were holding a rubber band.
Share it using #borremoseldolorinfantil
Challenge your friends!
---